The first thing you want to do when your Mac system doesn't start is to start up into the verbose mode to see if there any error messages. Don't try to fix the problem before diagnosing!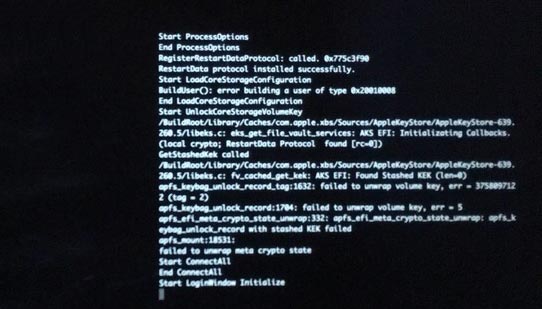 To start up into the verbose mode, hold Command + V when your Mac starts (more on this). Instead of the usual Apple logo you'll see messages appearing in white on black background.
If you see an error message that contains "… failed to unwrap volume key …", you can find the solution in this tweet by Viktor Oreshkin (@stek29). Caution: if you're unfamiliar with Terminal, don't apply the solution yourself, find a Mac specialist who can help.