Problem: Apple Pro Display XDR not showing its built-in presets in System Preferences > Displays and clicking "Customize…" brings up an empty window.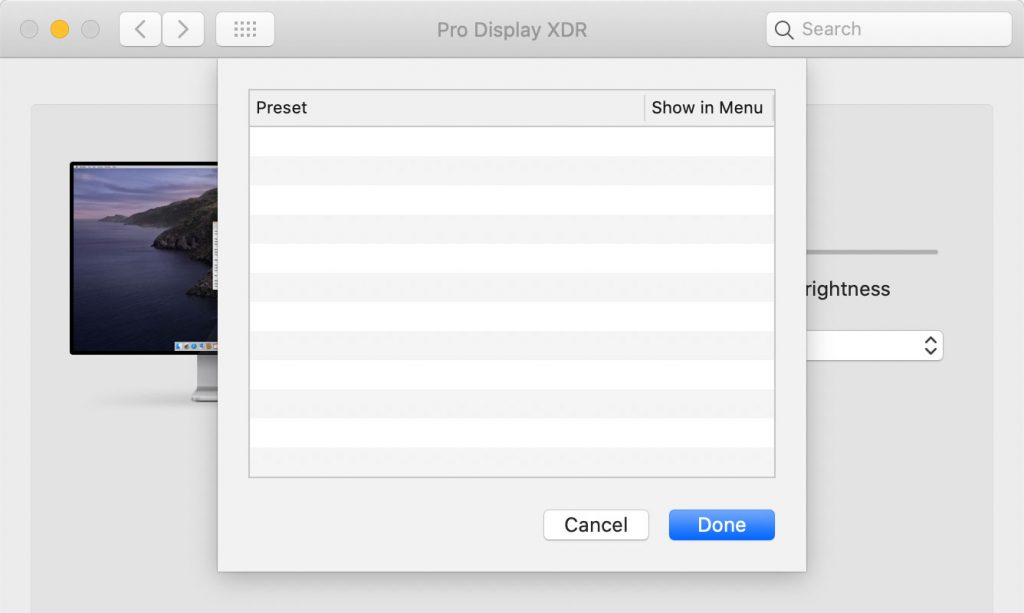 Solution: while your computer is powered on, disconnect the power supply from the display for at least 30 seconds. It may also be necessary to restart the computer afterwards.
All credit goes to the Apple Communities user MichalKarnowski.