Update: this tip no longer works with Apogee Maestro 2.
If you want to be able to switch easily between speakers and headphones while using Apogee Duet (perhaps Apogee One too), this simple tip is for you.
Step 1. Open Maestro, the software which comes bundled with your Apogee soundcard, and make two separate files with muting settings as in the picture below (note with "monitors" I meant "speakers"):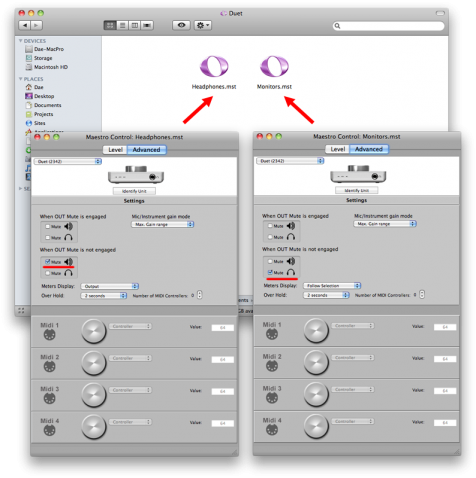 Step 2. Drag the folder with your settings to the right part of the dock. That's how it's supposed to work: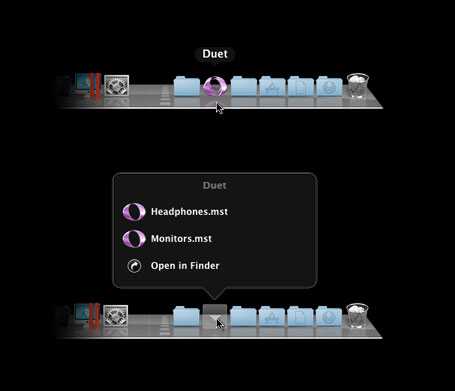 As you can see I also use a custom icon for the folder, and here's how you can do the same.